Top-Notch Quality in Our Toronto Data Centre
When we built our newest datacenter in Toronto, we had a vision of a modern, efficient, client-friendly colocation facility. We hired internal and external engineers and data center specialists to bring this vision to life.
We oversaw every milestone of the project and collaborated with industry experts like Eaton, Caterpillar, Daikin, APC, Tate, Honeywell and ASCO to create these features and benefits:
Slab-to-slab cement walls
24/7 NOC and customer support
Superior & modern customer lounge
Fully redundant electricity power
High use of free cooling
Carrier neutral data center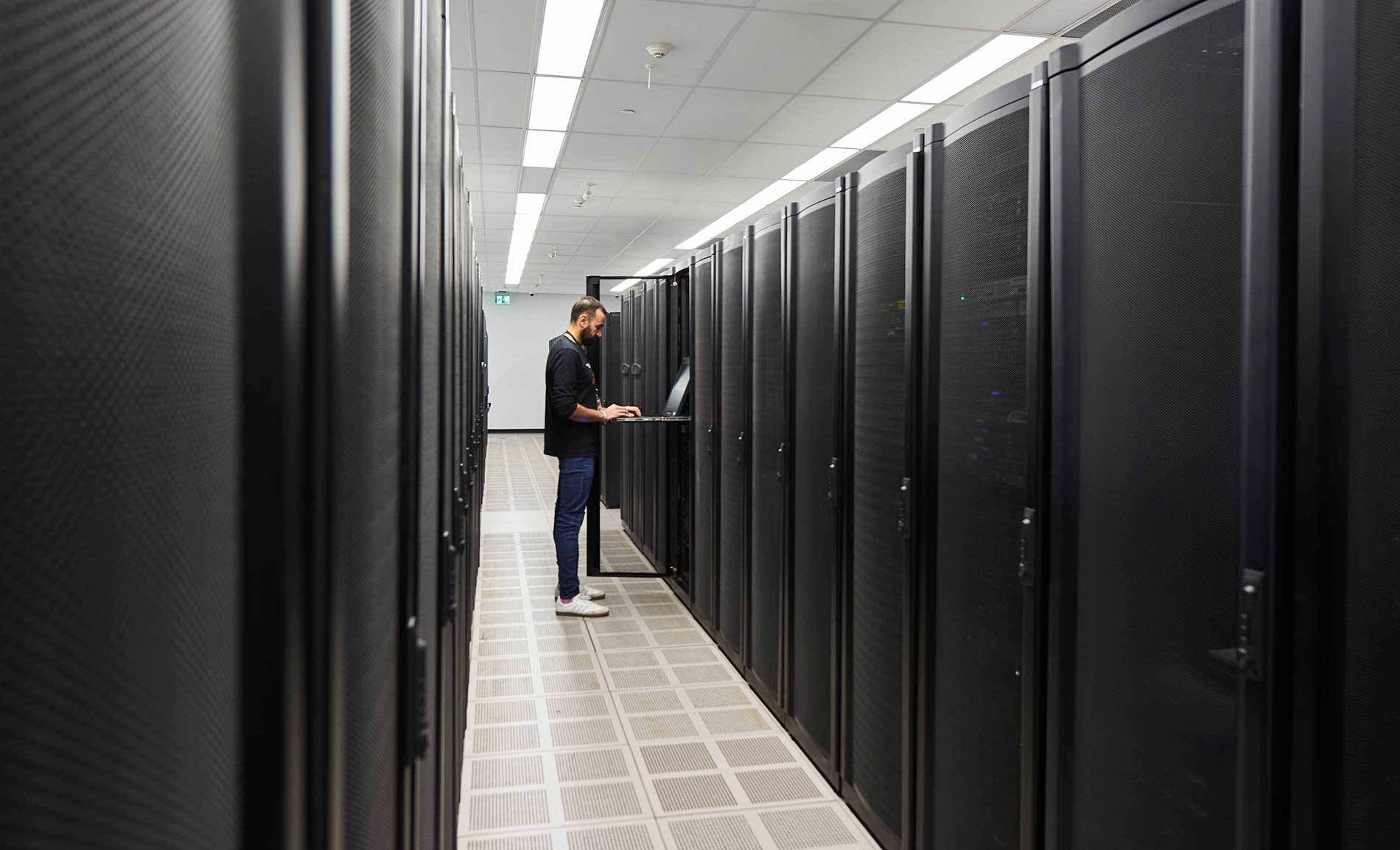 Latest data center in Toronto news and updates from Nuday Networks
Nuday Networks is thrilled to share the exciting news that we have entered into a strategic partnership with Fortinet, a global leader in cybersecurity solutions. This collaboration will enable us to deliver even more robust and advanced services to our valued...
LIMITED TIME OFFER
Talk with a datacenter expert now & ask about Nuday's exclusive offer for this month.
Secure & Reliable
Nuday's data center has high physical security and power redundancy. Your data will always be safe, secure and readily available.
Customer Lounge
Visit our Toronto data center and get some work done! You're most welcome to use our speedy Internet and enjoy a cup of coffee (or tea) in our customer lounge.
Unparalleled Support
We offer one on one support at all times. Issues are escalated to ensure they're resolved promptly, and business continuity is maintained.
Network Providers of Nuday Datacenter
Nuday offers a variety of network providers in Canada: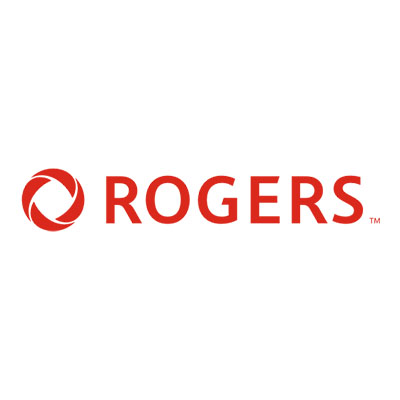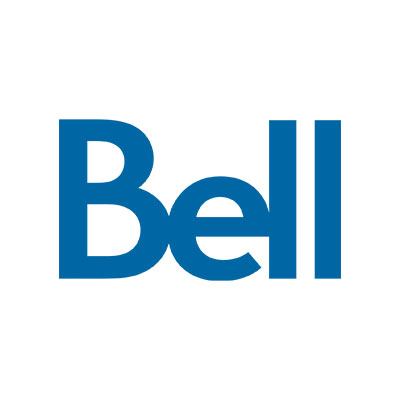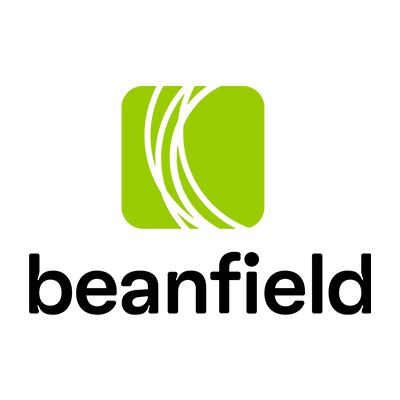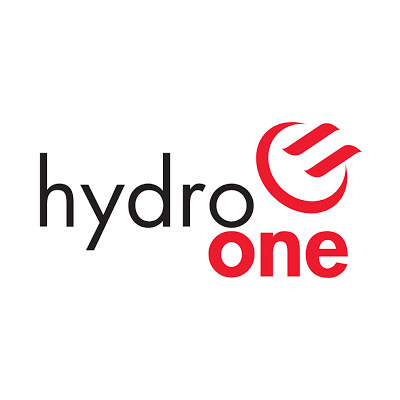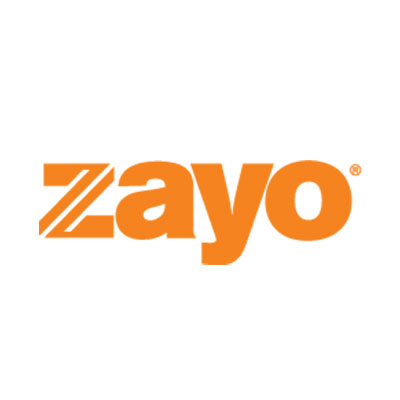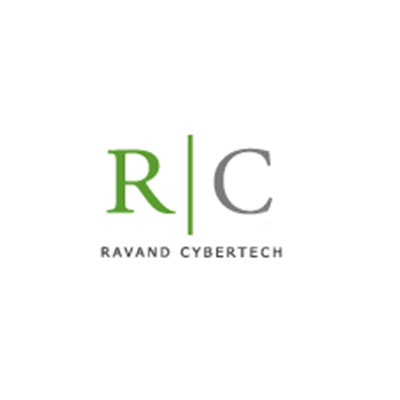 Benefits of Using Nuday Colocation Services
Located just north of Toronto, Nuday is a state-of-the-art colocation data centre that offers unparalleled capabilities and services. Nuday's premier multi-homed designed network directly peers with major providers such as Yahoo, LinkedIn and Amazon.
We are committed to delivering the best services. Our results are evident through the implementation, execution and ongoing maintenance of cost-effective, environmentally responsible technology.
The Nuday team has a vast background in IT infrastructure, civil engineering, connectivity and hospitality. All of their collective experience is the reason Nuday is able to offer the best-managed services, colocation and cloud solutions as a premier data center in Toronto.

Data Center Security
Nuday Networks' team knows how important security is in a Toronto data center. To provide unparalleled and uninterrupted cloud-based internet services, it is imperative that the data center is fully secured. This means that your data is always safe, too.
Nuday colocation security has some important components to make the goal of safeguarding client data with zero downtime possible. For example, access control restricts unauthorized personnel in sensitive areas. Nuday monitors their colocation data center 24/7 using smart card technology to ensure controlled access to areas of the facility.
The use of video surveillance further imposes physical security. Nuday has installed a modern double interlock preaction system to automatically detect smoke and fire, as well as triggering an emergency response.
Prime Location
Nuday has an optimal physical location. Based north of Toronto in the city of Markham, the colocation facility has a low risk of natural disasters like earthquakes, floods and hurricanes. It is also safe from potential civil disorder and terrorist activities that are more likely to occur in downtown Toronto.
This Toronto colocation facility has an extensive fiber-optic network with proximity to US networks, so that there is low network latency. Toronto is the fourth highest populated city in North America with easy access to all major providers like Google, Yahoo, Facebook and Amazon.
Power
The power consumption of a data center plays a crucial role in its operations. Nuday Networks is the first Canadian colocation data center to leverage Toronto's cold climate to its advantage by implementing fresh air cooling technology. This cooling source is environmentally responsible, and it decreases the data center's power usage. This results in cost effective colocation plans and prices.
Nuday has implemented modular UPS systems that allow uninterruptible power flow to customer equipment and servers, even during maintenance activities.
Connectivity
Nuday Networks has connections to the top 4 Canadian fiber optic providers (Bell, Rogers, Cogeco, Zayo and Hydro One) to ensure fast, flexible connectivity and data synchronization between the main Internet providers and the data center in Toronto.
Nuday also offers first-class business connectivity and continuity with bundled services to ensure that businesses operate continuously, even after a major interruption or disaster.
Clients also have the option to choose a variety of IP bandwidth options with competitive rates. Select the plan to best suit your needs to enjoy reliable Internet services.
COVID-19 Safety Policies
Nuday Networks is fully committed to providing high quality, responsive service while promoting safety in our data centre during COVID-19.
Due to the risk of community transmission, all employees, visitors, and NOC are required to wear a mask while inside the facility.
The risk of exposure to an infected person, even if they are asymptomatic, is of great concern; we are committed to doing all we can to reduce the risk of possible transmission.
We are pleased to provide complementary disposable gloves in our reception area; feel free to use them in all areas of the facility.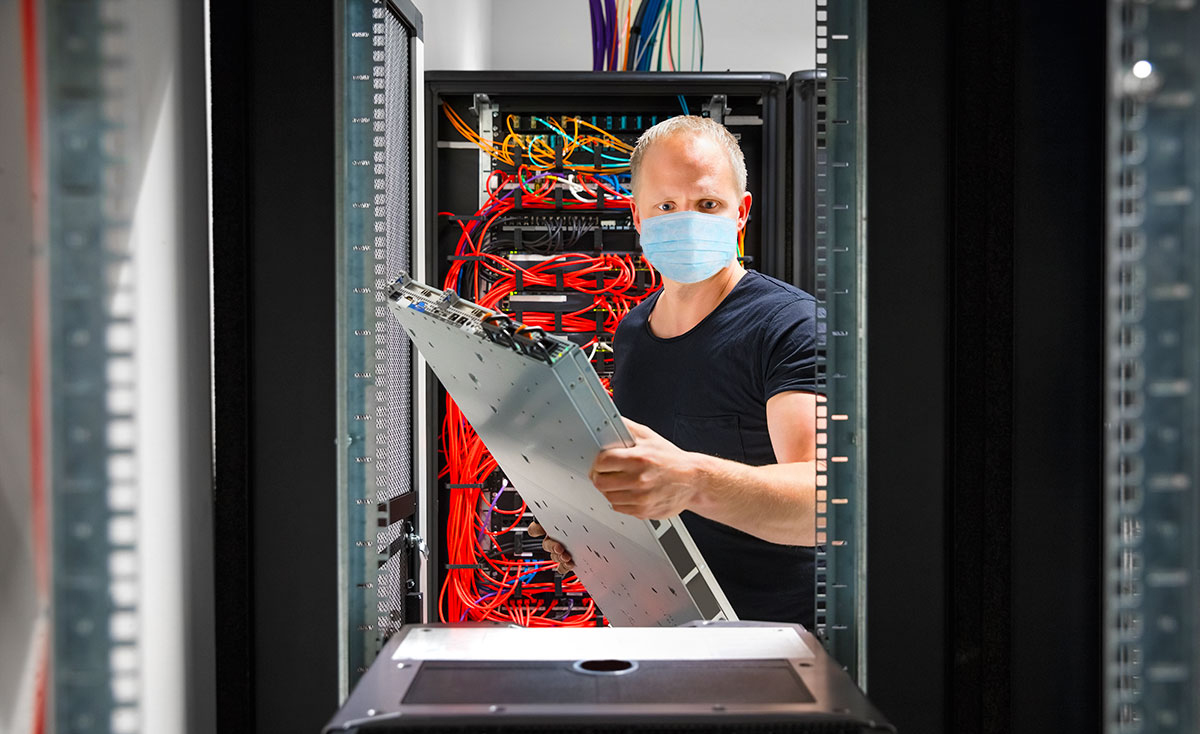 Nuday Cross-Connect Pricing
Carrier Neutral Data Center Cross Connecting Fees
Nuday Networks' Data Center Features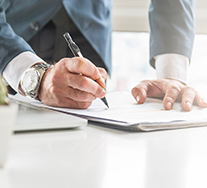 Agile Provisioning
You can move in the day after signing the documentation online.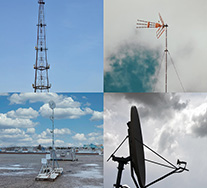 Our colocation provides roof rights to our customers for antennas (UHF, VHF, Point to Point), Satellite dishes or similar devices.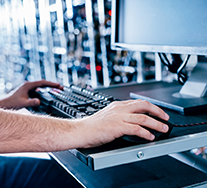 Modern Equipment
Every data center has a lifespan. Our Toronto colocation facility is brand new and maintained with extra special care to ensure a long life!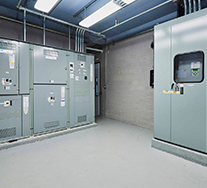 Redundancy
A modular design is key to redundancy. We have modular AC units, modular transformers, electrical switches and modular UPS systems.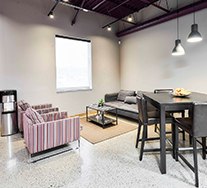 Data Centre Toronto - Customer Lounge
Visit your server to take advantage of our customer lounge. Work using our lightning fast Internet and enjoy a hot beverage!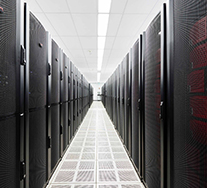 Room to Grow
With many thousands of square feet of space available, Nuday has the capacity to serve more clients. As your space needs expand, we'll be able to meet them.








Managed Datacenter Services
Security and Firewall, Load Balancer, VPN, SAN & NAS Storage, Database, Monitoring and Management
Keep in touch with us. We are here to help