Disaster Recovery & Business Continuity Office Space
What if the worst case scenario happened, and your systems were temporarily inoperable? What would you do?
Features of Nuday's Disaster recovery workspace (Shared & Dedicated)
Nuday offers a Disaster Recovery Continuity Plan Officer to support clients through downtime, as well as a 24/7 disaster recovery workspace located at 250 Ferrand Drive in Toronto.
This facility has fibre internet, Voip and SIP telephones, backup diesel generators, cross-connections to the backbone of Canadian internet providers at 151 Front Street, as well as a cross-connection to the colocation space at the Nuday Datacenter.
IT downtime costs North American businesses $700 billion annually, mostly due to lost employee productivity.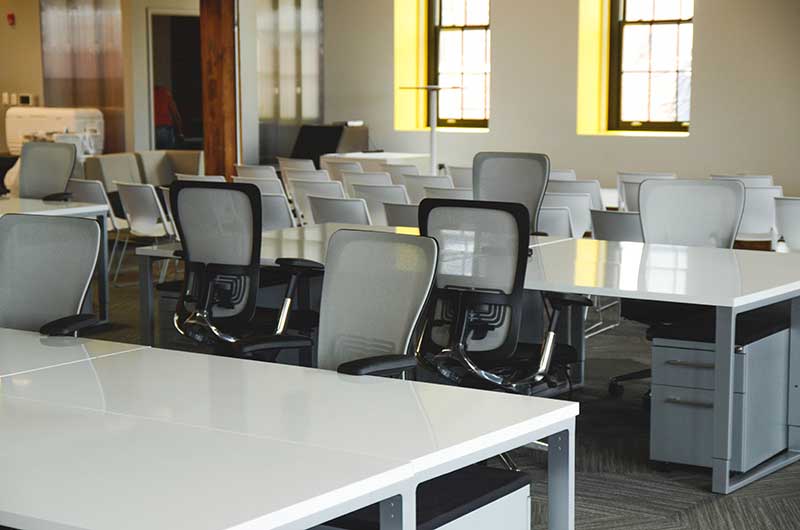 Our disaster recovery workspace can accommodate small or large teams, and offers the following amenities:
Conference rooms
Private offices
Shared office spaces
Lounges
Lunchroom with kitchen facilities
On-site restaurants
Televisions
Dedicated Office Space
We understand that leaving an office you are accustomed to, especially with little notice, is not easy, and we strive to make this temporary environment as welcoming as possible.
We want you to be able to conduct business as usual to minimize the impact of downtime on your organization before you return to your office permanently. For more information about Nuday's disaster recovery office facility, please contact us at +1-888-606-3080.
No matter the time of day or the situation your company is facing, we are dedicated to helping you maintain productivity, safety and business continuity.