Support Canadian Wildlife by Climbing the CN Tower with Nuday!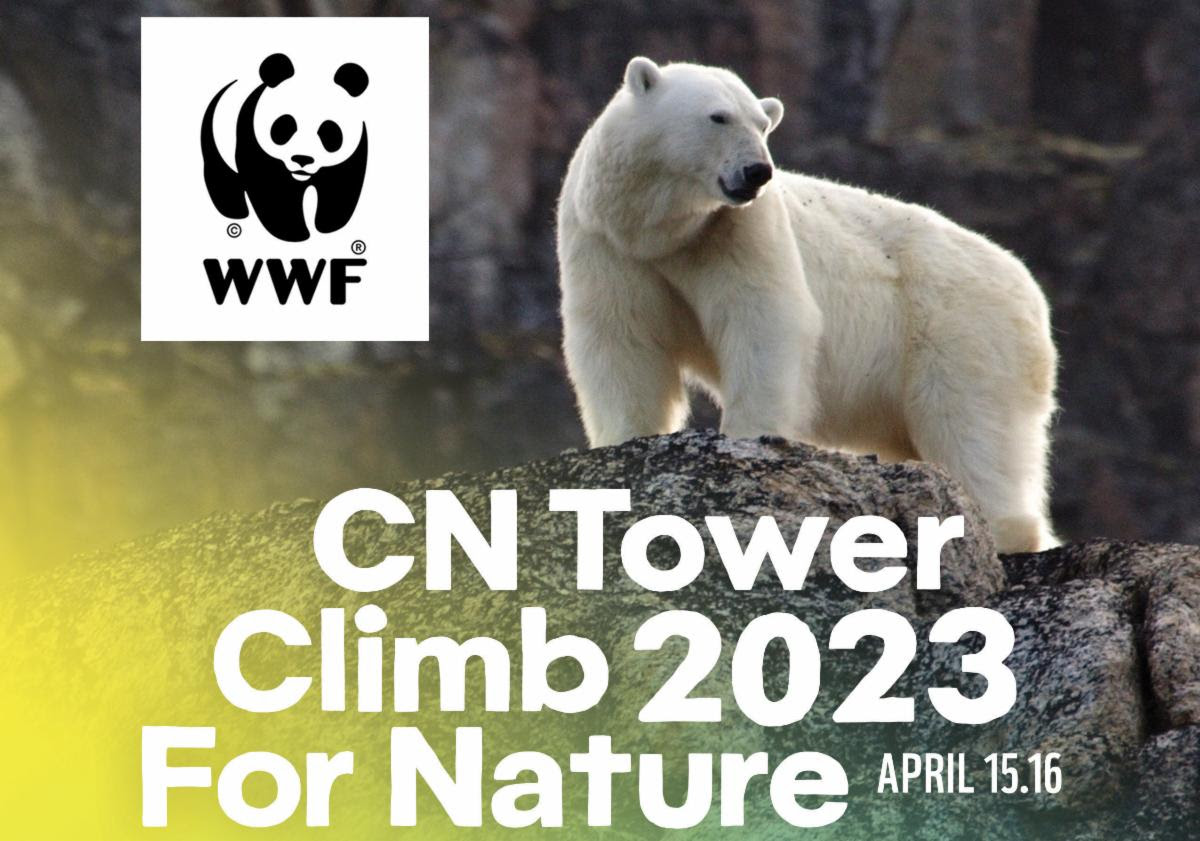 We are thrilled to once again take on the challenge of climbing the CN Tower to support WWF-Canada. With the help of your generous support, in mid-April, we will be making a real difference in the fight against climate change and the restoration of our natural environment.
We invite you to join us on this incredible journey. With your donations, WWF-Canada will be able to stop the loss of wildlife and keep our planet safe for future generations.
Imagine a world where wild animals, forests, and oceans thrive once again. Together, we can make this vision a reality. Like climbers scaling the CN Tower, we can reach the summit of our collective mission—to Regenerate Canada!
Click here to donate to Team Nuday's Tower Climb for WWF-Canada today!