5 Tips for Utilizing a Full Rack Cabinet
As the demand for dedicated data centers increases, more businesses are relying on renting a full rack colocation to meet their growing IT needs. They want to save as much space as possible while cutting down on the daily costs of running their business.
While maintaining the data center is the responsibility of your provider, there are a few things you can do to optimize your colocation rack.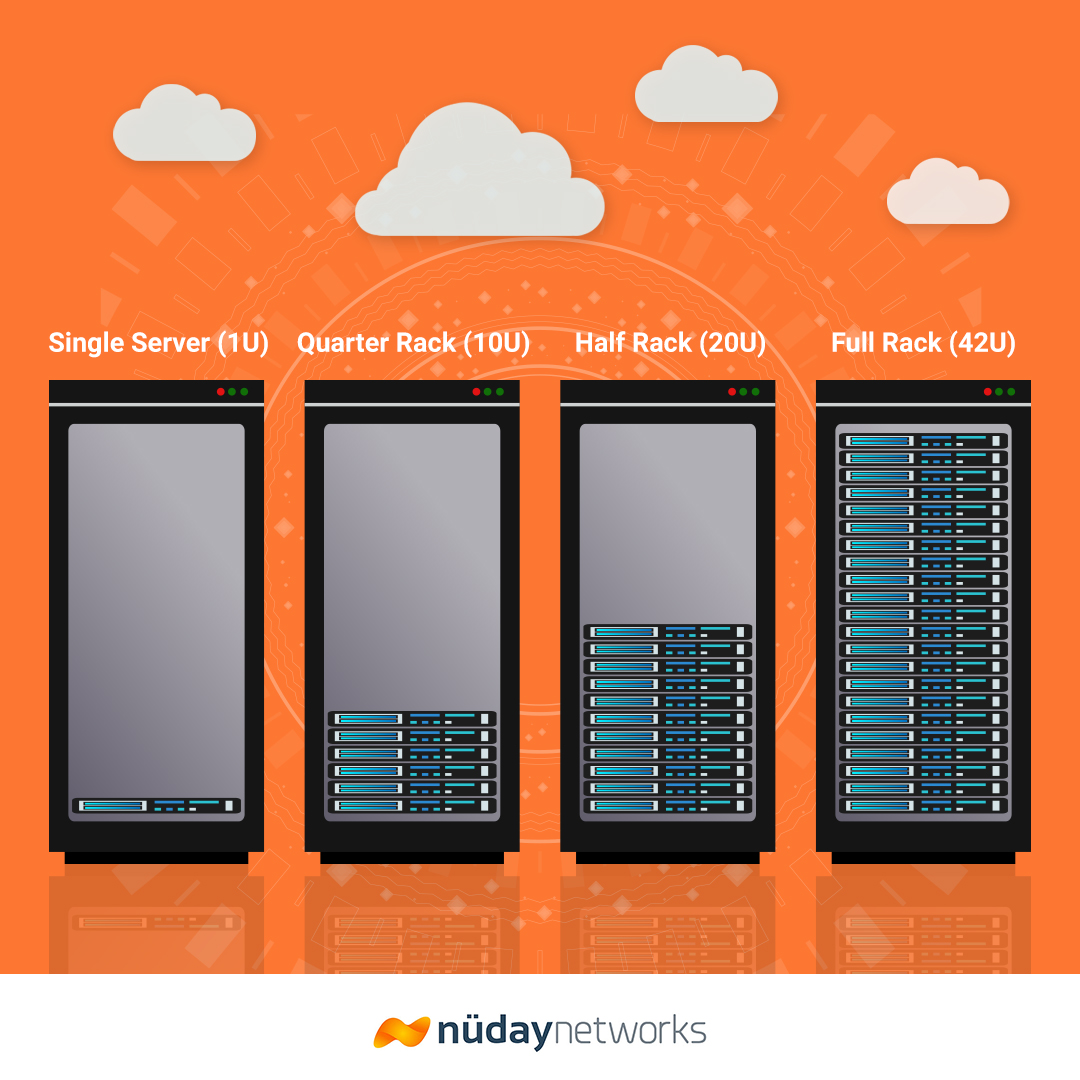 1) Consolidate Existing Servers
Start with consolidating existing server solutions before opting for full rack colocation. This will provide an estimate of how much space you will need, and it may help you reduce your electricity usage. The best time to start a consolidation plan is when you're planning to purchase new servers our network equipment like routers and switches.
Consolidation allows you to predict the amount of space and power you will potentially need in later years. One of the riskiest predicaments to be faced with is hundreds of data warehouse workloads running on a single physical machine with no backup plan.
2) Keeping Your Space Clean
The work environment must be kept clean and decluttered. Most colocation providers have strict policies dictating how to keep the environment free from boxes and packing materials.
Certain areas of the cabinet should be kept clean will benefit your data center because dust and static buildup can damage the IT infrastructure over time or may cause of electrical fires.
3) Importance of Air Flow Management
Airflow management is the tenant's responsibility, even if they don't see any incentives in doing so. It can be challenging to establish proper airflow management because you probably do not have a cabling expert on your team.
Good airflow management is in the best interest of all tenants because it results in power use effectiveness (PUE) reductions and energy savings. Your colocation provider will help you with cabling, placement of equipment, floor tiles, proper ventilation and other solutions to help you maximize your savings and minimize your environmental footprint.
4) Security and Compliance in the Colocation Data Center
Your colocation provider must strictly follow compliance policies from regulatory bodies like the ISO and PCI. These governing bodies have stringent guidelines to keep their data centers fully aligned with new changes as well as regularly informing clients about changes and developments.
It is imperative to prepare a list of contacts who can gain access to the facility because they will not be permitted to enter the facility otherwise. While security policies and compliance may seem to be inconvenient, they safeguard your data and infrastructure.
5) Proper Cabling, Labeling Placements
Doing the proper cabling, labeling and equipment placements can make a big difference in your air flow, power usage and also the maintenance.
Placement of vertical PDUs to side of your power supplies will will result in much less clutter due the power cables and that improves the air flow system. Placements of your networking equipments to the front or back of the rack and using the proper vertical or horizontal cable management system will improve the air flow efficiency and also helps the data center technicians during the maintenance routines.
Proper and detailed labeling on racks and servers ( machine names / network and storage ports ) is also critical during the routine maintenance or when you are asking for remote hand service from data center technicians, that will minimize the human error and reduces the time the technicians spends on finding what is connected to what during the crisis when recovery time is a priority.
If you do not have data center experts on your team or your contractor is not well versed in cabling and infrastructure, it is highly recommended to leverage them from your colocation provider if they offer these services.
The importance of an optimally cabled data center cannot be overstated. Your colocation provider may provide other services such as networking, network security and cloud services.
Even if you don't have Nuday as your service provider, network experts at Nuday Data Center offering consultation and can help you get the best service that fits your business goals.