Benefits of having a data center colocation in Toronto, Canada
If you need colocation for your servers and network equipment, Toronto would be a great choice among cities in North America. Being key players like Google, Microsoft, IBM Softlayer are already established in Toronto Ontario.
Toronto data center colocation is an ideal option for medium and large businesses who are looking to connect to North America's network backbone. With increasing expenses involved in building their own data infrastructure and using public cloud providers, and the flexibility and security provided by using hosted services, many Toronto companies are now turning to colocation options. Colocation offers the potential for scalable growth within their organization, ensuring that the infrastructure is protected.
Located in the northern part of Toronto, Nuday continues to be a state-of-the-art colocation datacenter that offers unparalleled services to its clients. Its premier multi-homed designed network directly peers with some of the major providers such as Google, Microsoft and Amazon. The Nuday network is determined to deliver the best of services and the efforts are evident through its implementation of cost-effective and environment-friendly technology.
Low Risk of Natural Disasters:
The northern part of Toronto, the city of Markham to be precise, has a low risk of natural disasters like earthquakes, floods, fire and hurricanes.
Cold Climate:
Toronto climate there is cold trough the year which significantly reduces electricity cost required to cool the infrastructure.
Low Risk of Civil Unrest:
Being away from the Toronto downtown core, Markham, Ontario has a very low risk of Civil Unrest. Civil unrest is recently categorized as one of the important risk factors when choosing datacenter location as access to datacenter buildings might be limited or blocked during protests or riots.   Having said that, Markham is close to high population of Skilled Workers.
Low Network Latency:
Nuday datacenter also has an extensive and redundant fiber-optic network that enjoys proximity with US networks, so that there is low network latency. Toronto, being the fourth most populated city in North America, also enjoys the presence of all the major providers like Google, Yahoo, Facebook and Amazon.
Nuday Networks' Data Center Features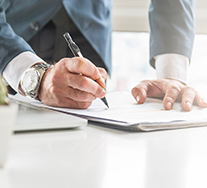 Agile Provisioning
You can move in the day after signing the documentation online.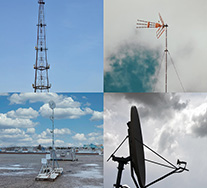 Our colocation provides roof rights to our customers for antennas (UHF, VHF, Point to Point), Satellite dishes or similar devices.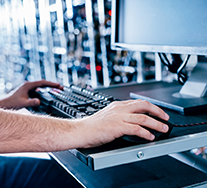 Modern Equipment
Every data center has a lifespan. Our Toronto colocation facility is brand new and maintained with extra special care to ensure a long life!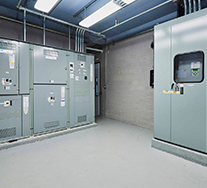 Redundancy
A modular design is key to redundancy. We have modular AC units, modular transformers, electrical switches and modular UPS systems.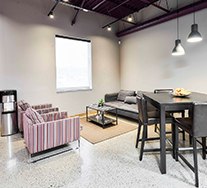 Data Centre Toronto - Customer Lounge
Visit your server to take advantage of our customer lounge. Work using our lightning fast Internet and enjoy a hot beverage!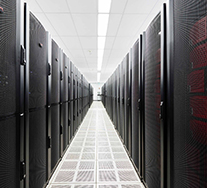 Room to Grow
With many thousands of square feet of space available, Nuday has the capacity to serve more clients. As your space needs expand, we'll be able to meet them.